EQUI-METRIX:

Saddle fitting new generation with digital sensor pad.
High precision saddle fitting: the sensor pad is an amazing tool that mesure forces and pressure between the rider and the horse back. It allows to visualize the pressure in real time and in motion!
80% of saddles that we scan, hinde or even hurt the horse…

Traditional saddle fitting is made by palpation and basic mesurements on static horse. This method does not garantee that the saddle will be comfortable in motion and with a rider. 80% of the saddles we scan at best hinder the horse, at worst hurt him, and those, regardless of the quality of the saddle!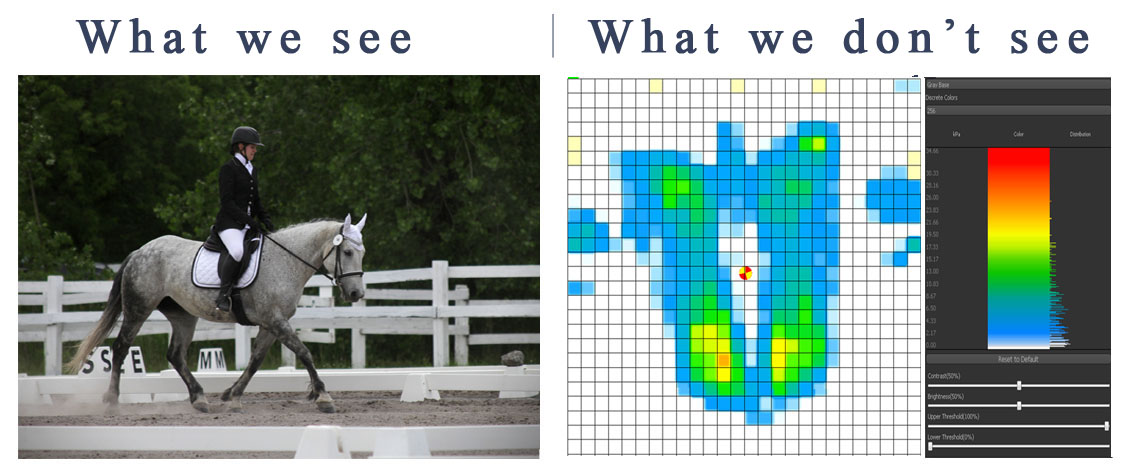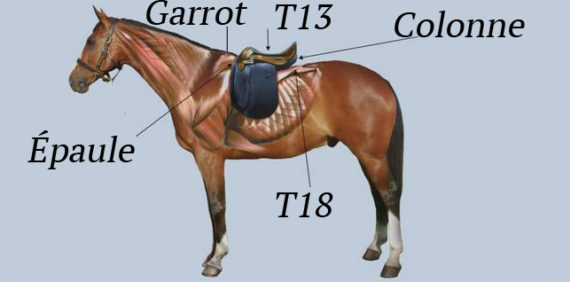 Protect your horse
«Cartilage chipping, nerve pinching, subluxated vertebrae, tongue problems are a few of the issues which can lead to further behavioral and psychological damage – beyond the physiological – making it next to impossible for horse and rider to find harmony because the horse is fighting the saddle. » J. Schleese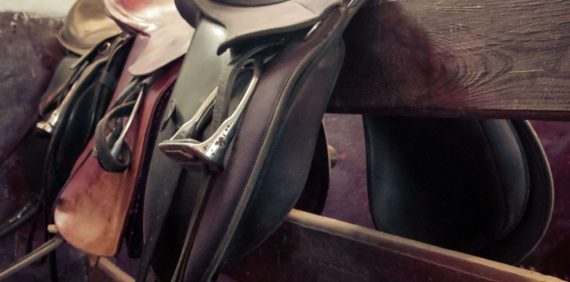 Choose your saddle
«Imagine that a high price, the signature of a great saddler, or a renowned rider are guarantees. Alas we can pay a fortune for a saddle (…) if it is not made for the horse, it will not fit and the money does nothing»
V. de Saint Vaulry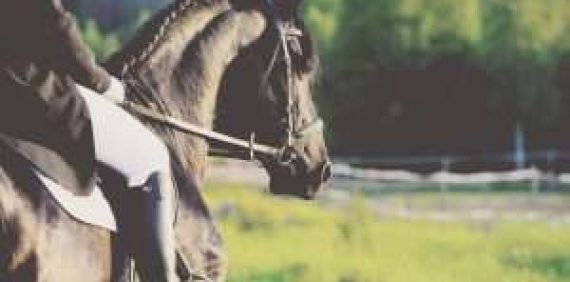 Improve performance
«At the very last, a poor saddle fitting will make your horse uncomfortable, and in most cases, will completely impede his ability to perform. This is a well and the self-care.» M.C. Harris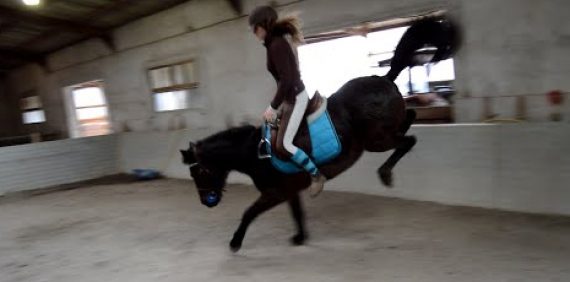 Behavior issues
«An ill-fitting saddle can be a source of pain or cause a horse anxiety because it feels restrictive or unstable. Some behaviors associated with poor saddle fit include irritability, going crooked, and overreacting or not responding to the aids. … Saddle-fit problems can affect a horse's way of going in many ways.»
L. Tellington-Jones
«The electronic sensor pad has become essential to adjust my saddle before the competition season.»
....

«Thanks to Equi-Metrix, we discovered pressure points that were very annoying to my horse and we could fix it!»
....

«With Marie Hélène, I was able to minimize the impact of my saddle on my horse, but also improve my position.»
....